South Houston club holding tournament to add to the effort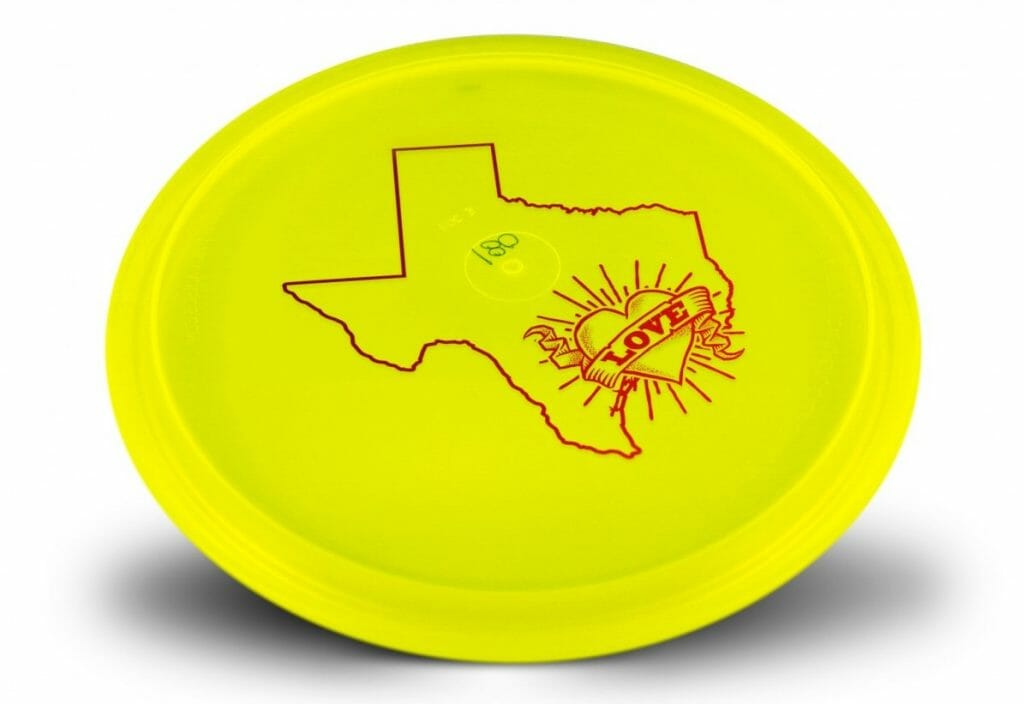 When Hurricane Harvey devastated the Houston area two weeks ago, Innova Discs Marketing Director Jeff Panis said the conversation at the company's Southern California office was much like that in other locales, where one big question permeated the air:
What can we do?
"You know how the disc golf family is," Panis said. "We've all got disc golf friends and family scattered around the country, and so many of them are in Texas."
Those conversations set off a chain of events that quickly yielded a "Houston Love" fundraiser disc, sales of which have now surpassed $30,000. And every dollar is being donated to J.J. Watt's Houston Flood Relief Fund, which is closing in on $30 million raised.
Panis said the company sold 1,008 copies of the $20 Champion Roc3 after it was released last Friday, September 1. A second batch of 500 was released on Wednesday and sold out in four hours.
"To have the kind of response on these that we saw, it's overwhelming," Panis said. "It was really cool to see people support it and get behind it."
A large part of the effort, Panis said, has hinged on the support of Innova Ambassador Chris Vandgriff, who heads the Bayou City Disc Golf Club in Hitchcock, Texas. Vandagriff was the one who suggested Innova put its proceeds toward the Watt fund, and he also provided input on the stamp design.
"I wanted to make sure it included the entire Texas coast," Vandagriff said. "…Basically, seven to seven and a half hours of the Texas coast, driving at freeway speeds, was affected by this."
Vandagriff's club is also holding a fundraiser tournament on September 17, with proceeds going to local families who were impacted by the storm. Innova is collaborating on another disc for that event, and Vandagriff said the social media response had been instrumental in publicizing the tournament. Innova Pro Madison Walker and On The Box Podcast Host Dixon Jowers have helped get the word out, and it's resulted in donations from Dynamic Discs, Legacy Discs, Disc Golf Strong, and a host of other groups.
"Humanity is really winning down here, that's been the catchphrase," Vandagriff said. "Everyone is banding together."
"It's having that local connection," Panis said. "It's more meaningful — not that's its more meaningful, but it's great to activate the local connection we have and, again, have them pick up the torch and really carry it."
With Hurricane Irma now bearing down on Florida, Panis said Innova has not yet discussed future fundraising efforts. Still, he was wishing for the best for his disc golf family in the Sunshine State.
"That makes us nervous, for sure," Panis said. "But I'm just going to be hopeful that everything is going to be OK and everybody's safe."