Game's top-rated player takes third NT of 2017; Johansen, Lizotte tie for second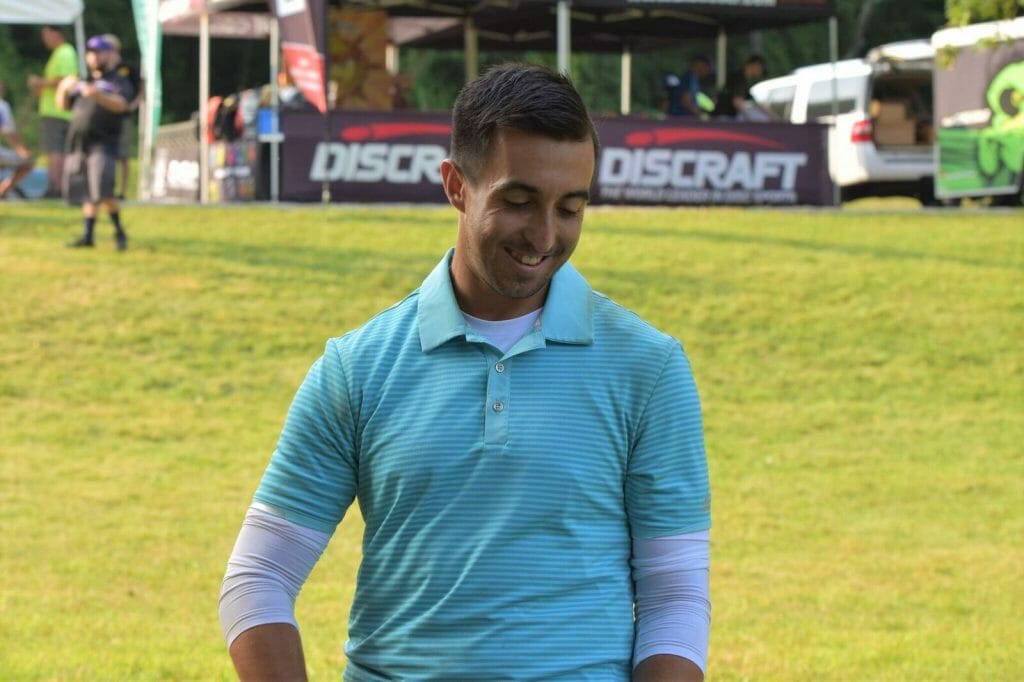 Ultiworld Disc Golf's coverage of the 2017 Pittsburgh Flying Disc Open is presented by the Butler County Sports Commission; all opinions are those of the authors. Find out more about disc golf in Butler County here.
One stroke.
That was all that separated Paul McBeth from a chasing Michael Johansen through 13 holes of the final round of the Pittsburgh Flying Disc Open. The four-time PDGA World Champion had just finished a stretch in which he parred five straight holes, and his momentum had evaporated, along with his lead.
"I mean, there was a wake-up call," McBeth said. "I was telling myself, 'I got to get this second wind.' I can't just par out. I need to birdie."
Faced with 516 wooded feet on the par 4 14th, McBeth answered the call with a backhand roller that put him in range for a long eagle look. He missed that bid as it sailed left, but was left with an easy comebacker for birdie. Johansen, meanwhile, scuffled off the tee and scrambled to a par, giving McBeth some much-needed insurance. From there, he sealed the deal with four more birdies and waltzed to his third PDGA National Tour win of the season.
McBeth's final round 11-under par 55 was rated at 1057 and brought his weekend total at Moraine State Park's Lakeview Disc Golf Course to a 35-under par 163. That score kept him clear of Johansen, who matched McBeth's 11-under par round, and Simon Lizotte, who charged from the chase card with a 12-under par 54 to secure the day's hot score and a share of second place with a 32-under par 166 total. James Conrad's 8-under par 58 Sunday gave him a 30-under par 168 that was good for sole possession of fourth place, while Ricky Wysocki and Chris Dickerson split fifth place with 27-under par 171s.
The win was McBeth's ninth of the year and saw him average 6.3 points above his PDGA-best player rating. He went bogey-free through the event's 54 holes and connected on all of his putts inside the circle on the way to a $2,600 pay day.
That putting performance was a reminder of the McBeth that lit the disc golf world on fire in 2015, when he swept the PDGA Major calendar and won 18 events. As he hit from 35 feet yesterday to secure a birdie on hole 5, then converted on a straddle putt from the rough to card another on hole 6 in the midst of a five-birdie streak, he also displayed the newfound versatility on the green that he added as he fought a back injury through much of 2016.
The combination of those elements had McBeth thinking that, even if he hasn't won as many events this season, he might be even better now than he was during that historic run two years ago.
"I feel 100 percent back," McBeth said. "…I think I'm learning more lately and getting smarter and stronger, and physically everything feels good. To be honest, I think the only thing that's different is five more [feet] on my putting range and my putt's right back there where every 45-footer is going in."
For Johansen, the tournament was another opportunity for the 38-year-old to display the surgical precision for which he's gained a reputation. He carded only one stroke over par the whole weekend, during round one, and hit a bevy of big putts to remain in contention. But McBeth's birdies on 14 and 15 yesterday came at a time when Johansen took some tree kicks off the tee and was left out of position.
Still, the North Carolina mainstay was pleased with his performance — it was his 10th top 5 showing of 2017 — and said he would have welcomed fairways that were even more constricted than those at Moraine.
"It's a good course for me," Johansen said. "It's a little bit more open than I'd like to really be able to attack them consistently, but I felt good about my game. I knew I had a chance. If [McBeth] made a mistake or two I could capitalize, but he played really well and kept us back just enough."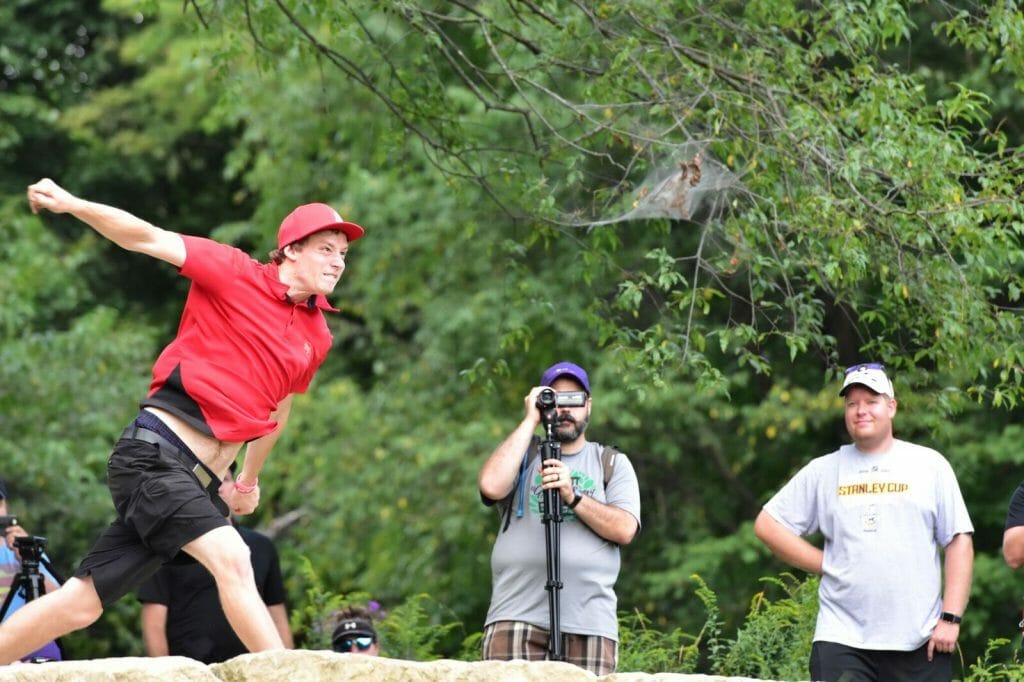 It wasn't just the contenders on the lead card McBeth had to keep at bay, either. Both Dickerson and Lizotte mounted assaults from the chase card yesterday, with the former going 6-down through the front nine before cooling off late. Lizotte, meanwhile, was 7-under on the course's front half, then finished with a flourish, eagling the par 4 18th for the second straight day.
"I happened to pure a straight shot [with a Discmania PD2] straight through everything twice, and put it literally 15 feet or less both times," Lizotte said. "The disc didn't move left or right at all pretty much — all the way straight, 500 feet. Those were pretty sick drives. It was quite fun."
Lizotte wasn't the only one making moves to close out the event. Paul Ulibarri climbed into an eighth place tie after his 9-under par 57 yesterday, making for his ninth straight top 10 finish since Pro Worlds in June. Austin Turner jumped to 10th place with his 8-under par final, and Philo Brathwaite used the same score to move from 19th to tied for 11th with A.J. Risley.
More woods are now in store as the professional circuit moves to this weekend's Vibram Open. Lizotte is making his first career appearance there, and the combination of the venue, as well as the atmosphere surrounding the popular event, had him ready to make the trek to Massachusetts.
"The Vibram Open course is, of course, it has history, and I've heard so many good things about it," Lizotte said. "If someone like Avery [Jenkins] or Nate Doss tells me a place is great and fun to be, then it's gotta be really good because they've been everywhere. I'm really looking forward to this week. If the weather stays the same as it's been this week, then it's gonna be a really good time."
McBeth, though, has already put last year's Vibram performance behind him. His 12th place showing there was an aberration on his resume, but he's scrubbed the bad vibes from his memory.
"I can't tell you a single shot that I threw from last year," McBeth said. "Which is a good thing, because I know I didn't play well."
That mentality is a testament to the standard McBeth has set for himself, and one he has embraced as he seeks to remain at the pinnacle of the sport.
"I work so I hard, I expect to play well week in and week out," McBeth said. "I feel like I'm to the point where even my bad rounds are other people's good rounds, so that just goes to show the work I put in. I hope it continues."